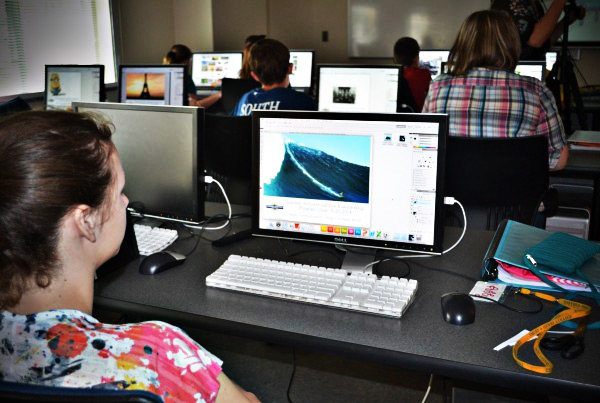 During the past week, several AAF SWVA members had the honor of working with middle schoolers as part of Emory & Henry College's Summer Scholars Program. Students who elected our course attended Mass Communications: Living in a Digital World.
The week-long class included topics covering:
Printing. The students learned all about printing methods, CMYK versus RGB, various printing applications and more.
Design Principles. The students learned about whitespace, contrast, colors and designed a flier in Adobe InDesign.
Photography & Videography. Students learned about photography and videography techniques and used Adobe Photoshop to manipulate images of themselves.
Websites. Students learned about careers for those interested in the web and created simple websites to sum up their interests and what they learned during the week taking the course.
This was a fun, rewarding experience for our group and we hope it was fun and rewarding for the children as well. We appreciate Emory & Henry for allowing us this opportunity to further education in advertising.