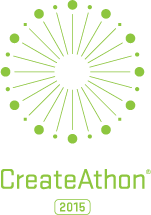 Welcome to the second annual AAF SWVA CreateAthon!
CreateAthon — started in 2002 by RIGGS Partners of Columbia, SC — was a way to manage their many requests for pro-bono work. Nation-wide, other agencies followed and partnered with CreateAthon International. AAF SWVA is proud to join the ranks of CreateAthon during National Pro Bono Week.
How does CreateAthon work?
AAF SWVA solicits applications from local 501(c)3 organizations.
We select a set of projects based on recommended criteria and the capabilities of the volunteer team we have in place.
A project plan or creative brief is developed in the weeks before the event, learning about the nonprofit clients and what communications problems need solved.
These projects are then completed, start-to-finish in a 24-hour creative marathon.